Crafting Mobile Experiences that Boost
Customer Engagement
Fusion Softtech delivers mobile development solutions that aim to boost your visibility and give you an edge over the competition. Our in-depth technical expertise combined with practical exposure allows us to give you flawless designs and high-performance app solutions. We understand the importance of a customer-centric app, which is why our team engages in thorough research to understand the users, and delivers solutions that exhibit simplicity and ease-of-use.
Our apps are a lethal combination of design and development. With powerful coders, developers who understand memory and database, and designers who can punch in impactful designs, we are loaded to deliver the apt app solution for your business. We believe in enhancing user experiences that translate into an engagement for your business.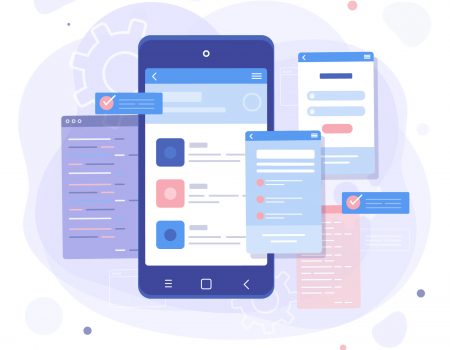 Crafting Intelligent Solutions to Boost
Customer Engagement
Choosing Fusion Softtech will give you an agile team, and prominent visibility
Translating ideas into seamless and operational mobile app solutions
Partnering with us helps you gain access to customer-centric, bespoke and efficient app solutions. We transform businesses by converting that single idea into a solution.